Through our offices and agency network we connect our Nordic and Baltic markets via sea, rail and land to the rest of Europe and beyond
DISCOVER OUR NETWORK
Versatile in cargo
Connecting global destinations with Norway, Sweden & Finland for all cargo types, such as cars, trucks & trailers, general cargo and containers.
Entry point for Russia & CIS countries
Mann Lines has regular liner services to Latvia, Estonia & Lithuania. From there all cargo types are forwarded by truck & rail to Russia and the CIS countries.
Mannlines offers to Russia
Our service to Russia is temporary postponed
Multimodal specialist
Via the Baltics & Russia, we bring a great variety of cargo (such as cars, containers and project cargo) to Kazakhstan, Uzbekistan, Turkmenistan, Kyrgyzstan, Mongolia and Azerbaijan via rail, truck and river barge. Mann Lines also offer alternatives routes via the Black Sea.
Global
With our offices and agents in the European major ports, we can facilitate door to door services by rail, truck and barge. Our memberships in various forwarding networks provide a worldwide service to move all commodities by sea, rail and air. Our experienced staff will help you with a transparant and pro active approach!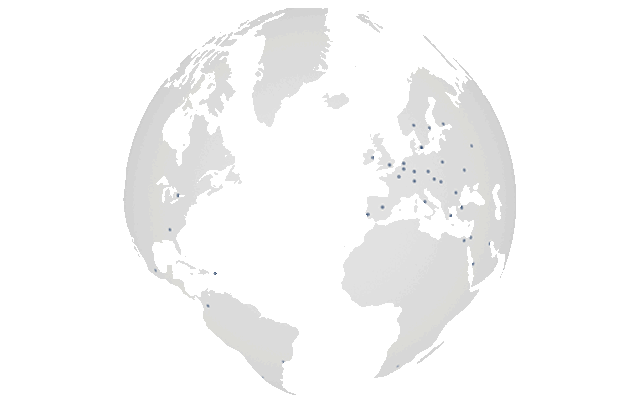 Questions?
Get in touch with our specialist
It can be a daunting task to get your cargo in time to the most remote locations. Our team of shipping & forwarding specialists know the art of forwarding. Whether you have containerized cargo, break bulk or project cargo; Mann Lines knows how to deliver in time.
EMAIL US
+31 (0)10 2 999 666